by Molly Greene @mollygreene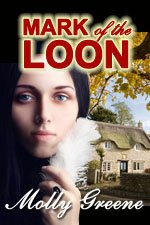 Just a quick post to update a previous one. A while ago I shared The Easy Way To Price Match FREE On Amazon. That process has changed slightly. Amazon – in their infinite wisdom – must have decided they'd made it too easy for authors to price match books to free. What?
So they removed the "price match" button from their "Contact us" menu.
I discovered this when I recently took Mark of the Loon free. No worries, the process still works. Here's how you do it now:
Log in to Kindle Direct Publishing (KDP).
Click the "Help" tab in the upper right-hand corner.
On the left menu, scroll to the bottom and click "Contact us."
Again, left menu, click "Getting Started."
Then click "Pricing Your Book." (One of the "Answers to common questions" options under this category is "what is price matching." That link will take you to Amazon's policy page.)
Under "ask your question here," use the subject line: Price Matching. In the body of the message, include the title and ASIN of the book, plus links to retail sites where it is currently free: iTunes, Kobo, Smashwords, whatever. Tell them you're running a free promo and you need Amazon to price match.
You'll get an email from Amazon (as I did) that says something to this effect: Hello, Thanks for the pricing information. While we retain discretion over our retail prices, I've passed your feedback on for consideration. We'll need a little time to look into this. No worries, Mark of the Loon was free within 24 hours.
That takes care of your title going free in the U.S. store. You'll need to check to be sure it also goes free in, say, the UK and Canada. If not, send a follow-up email. Per Amazon, this is their policy:
"For us to consider matching prices in foreign markets, the website selling the book at a lower price must be based in the same country or region as the Kindle store where your book is sold. Should you want us to price match your book on the Amazon.ca site for instance, you would need to send us a link to your book on a Canadian store selling it for less."
Note from Molly: Check out my novels on Amazon, join my Reader's Club for freebies and book news, and follow me on Twitter. This original content is copyright protected. Thank you so much. Mwah!