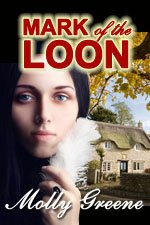 Book #1, Mark of the Loon: What happens when a single workaholic falls in love with an old stone cottage in Northern California? In Mark of the Loon, Madison renovates and sells property in addition to her busy real estate sales career. Her work-centric lifestyle leaves little time for anything beyond business and her three wise, hilarious friends. When Madison buys the Blackburne's former house, a series of mysterious events both endanger her and lead her to love – and a permanent home. Madison's story is about taking risks, dealing with loss, and about deep, satisfying, unconditional friendships – and introduces best friend Genevieve Delacourt as an impressive amateur sleuth! Purchase: Amazon US, Amazon UK, Amazon Canada
Book #2, The Last Fairytale: Cambria (Bree) Butler shelved her dream of becoming an investigative journalist long ago. But when she finds a young biotech executive dead on his office floor, she begins to think she might have another shot at it – even though she's a suspect in the homicide investigation. Bree and her old college friend, Detective Gen Delacourt, begin a danger-filled quest to unravel the puzzle. The deeper they dig, the more truth about their own personal lives is revealed along with the dead man's. They'll both begin again after this is solved … if Bree makes it out alive. Purchase: Amazon US, Amazon UK, Amazon Canada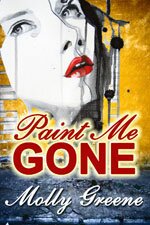 Book #3, Paint Me Gone: Gen Delacourt is hired to find a missing sibling, but the search is complicated by two things: the woman was thought to have committed suicide 20 years before, and she was the only suspect in a murder before she disappeared. Gen's client, Sophie Keene, revives the case when an unsigned painting that depicts her sister in unmistakable detail finds its way into Sophie's hands.
The painting holds the key to the missing woman's story, but Gen needs help to solve the puzzle. When she turns to old friend and one-time romantic interest SFPD Detective Mackenzie Hackett and his insider access to the cold case file, she's forced to confront her feelings for him after their unresolved past … and as Gen unravels the mystery, the threads of her own complicated romantic life fray out of control. Purchase: Amazon US, Amazon UK, Amazon Canada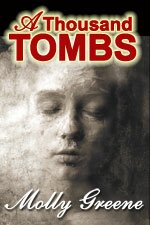 Book #4, A Thousand Tombs: Gen Delacourt and brand-new boyfriend Mack Hackett are about to walk into a restaurant when a teenage boy barrels down the sidewalk and into their lives. Luca Torello is circumspect about who he was running from and why, but the story slowly comes out. It involves an ancient coin, a pawn shop, and a group of Italians caught up in an intrigue as old as life itself. As Gen struggles to make sense of who is telling the truth, her budding relationship with Mack goes off the rails, her trust and loyalty are questioned, and she is thrown into the midst of a mystery that began with the dawn of time. Amazon US, Amazon UK, Amazon Canada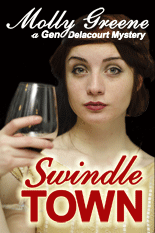 Book #5, Swindle Town: Gen Delacourt is plunged deep into San Francisco's exclusive, high-end bar scene when she's hired to find a rash of missing wine bottles. As the mystery unfolds, her search leads away from the wayward empties and into the moneyed lair of a hidden extortionist. Everyone she encounters is wearing a mask, and the players' deception spells danger for Gen, and, finally, pits her between two women who want the same man. Can she save Shiloh James, childhood friend of the man she loves? Amazon US, Amazon UK, Amazon Canada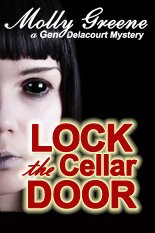 Book #6, Lock the Cellar Door: Detective Gen Delacourt's life is perfect … until a ceiling collapses on her fiancé during an earthquake. The resulting head injury leaves him tormented and remote, with little recollection of their relationship. All he remembers is the image of a woman in a window and the desperate sound of her sobbing. Frantic and alone, Gen turns to fellow private investigator Devlin Boyle for help. Together they unearth the mystery of Mack's presence in the mansion, why he is now terrified of the dark, and who was weeping. Will Mack recover? Amazon US, Amazon UK, Amazon Canada
Book #7, Midnight at Half Moon Bay: Private Detective Gen Delacourt goes to Half Moon Bay to locate a vanished scuba diver, only to discover that the mystery man is not who he said he was … and neither is anyone else. As Gen investigates, she faces her fears about the ocean, rebuilds her relationship with fiancé Mack Hackett, and discovers beyond a doubt that something's fishy, all right, but it's not the sea life.
Book #8, The India Archives: While on vacation, Private Detective Genevieve Delacourt finds memory prodigy India Adams unconscious in a San Diego-area street. As she investigates, Gen questions what a huge dog, a woman who journals every detail of her life, and a homeless boy with acute hearing have to do with the attack. Can she and fiancé Mack Hackett uncover the link before the assailant succeeds? Amazon US, Amazon UK, Amazon Canada