by MM Jaye, @MMJaye


We've all seen or entered other authors' giveaways, but if you're still on the fence about holding one of your own, here are the answers to basic questions you may have, plus some useful tips and tools to guide you through the process.
Why a giveaway?
The Holy Grail for every indie author is the creation of a dedicated fanbase. That's easy to conceive and a challenge to achieve. However, the first step is clear and all authors (should) strive for it:
Build an audience.
The best way to build an audience is to share original content through social media accounts and your blog. But retweets and Facebook likes are passive endorsements: What if you want more personal involvement and a greater outreach? There's no better way to do that than to offer some sort of reward—a prize or two—that are all about your brand. That brings us to the giveaway.
Is that some sort of contest? Is it even legal?
The "giveaway" is actually bloggers' lingo for a contest or a sweepstakes promotion, depending on how it is set up. If the winner is not randomly selected, and his or her entry will be judged based on a particular skill set, then we're talking about a contest. Random selection of a winner means you're holding a sweepstakes. (But beware: charging a fee to enter would be the same as running a lottery, and you'd have the authorities at your door.)
What could I offer as prizes?
An e-store gift card
A short story or novella
Deleted scenes from one of your books
One, two or more electronic or print copies of your book(s)
Branded promotional material (mugs, pens, bookmarks)
You could even join forces with other authors and create a group giveaway, adding more prizes. This way you will make use of each others' platforms, increasing outreach.
How will I benefit from holding a giveaway?
Create buzz for your titles or brand
Collect reviews
Connect with readers or followers on a personal level
Spread the word about a new release or sale
Gain followers on social media
Improve your conversion rate (followers turned readers)
Expand your mailing list (read on to see how)
Okay, I'm sold. Where can I hold one for free?
Your Facebook Page: Using a straightforward call to action, ask your followers to enter a poll, share a picture of them with one of your books, or simply comment. You've got less than ten commenters? Put their names in a hat and draw the winner. You've got dozens? Use Woobox, a free tool that connects to your page and draws a winner for you. (Note: it can choose a winner among people that simply Liked a post.) Facebook rule: Giveaways or any sort of promotional effort should be posted on a Facebook Page, not your personal profile page.
Goodreads giveaways are very popular: the site claims that over 40,000 people visit giveaways daily. All you have to do is set a number of (print only) books as a prize, and you're good to go. Keep in mind that you are responsible for shipping the books to the winners.
Amazon is also an option, but (at this writing) entrants can only be U.S. citizens. You can set up an Amazon giveaway by selecting any physical Amazon product (your paperback or any other product—there's a "set up a giveaway" option toward the end of the product's page). You can select as many products as your credit card limit can hold. Tell Amazon whether you want either the first five entrants to win the prizes (first-come, first-served) or for the prize to be awarded to a set number (every 30th entrant wins, up to five total winners). Amazon will send you a unique url, which you'll share on social media. Find out more here.
Rafflecopter is the go-to giveaway tool for book tour companies, and a great way to increase your social media followers. All you have to do is set any number of opt-ins, allocating a number of entries to each, such as "Follow MMJaye on Twitter (3 entries)," or "Visit MM Jaye's blog (2 entries)." You can add as many opt-ins as you want, but it's advisable not to exceed ten, as it can get tedious for the entrant.
A huge benefit is Rafflecopter's CVS export file! When I discovered this option, I experienced a jaw-dropping moment. Rafflecopter actually provides a full list of all entrants, including their name and email address. This is amazing! My first reaction was, why wasn't I told about that list when a book tour operator used a Rafflecopter giveaway for my book tour? I emailed the tour operator and she said, sure, she'd send it over. She did, and it contained over a hundred email addresses!
Can I add entrants to my mailing list?
In my book (pun not intended), the answer is yes. The people on my Rafflecopter list shared my book on all kinds of social media, some tweeting each day for the duration of the giveaway. They followed me on Facebook and Twitter. They know who I am and provided their email address in exchange for a chance to win the prizes I offered. As raffles go, entering means you're interested in the free goodies, so if I send a follow-up email alerting them about a free book would it be considered spam? I think not. Marketing-related emails are required by law to include an unsubscribe (opt-out) link, anyway. Read more about that here.
However, if you think this is a gray area and you'd rather go for explicit permission to use the entrants' emails, Rafflecopter offers a paid email sign-up service that will appear as an extra opt-in in your giveaway.
Any specific rules or code of conduct?
Yes. The main rules are:
Set a specific deadline and stick to it
Set age or residency restrictions. If your prize is a book with a high heat level (3 or 4), make sure you specify that entrants should be 18+. Also specify if the giveaway is open internationally or only US residents can enter.
Accept all valid entries
Announce the winner(s) immediately after the deadline expires
Notify the winner(s) and make sure they get their prize
Bottom line, contests and giveaways are a great tool for authors. Use them wisely, promote them widely, and your outreach will improve. Good luck!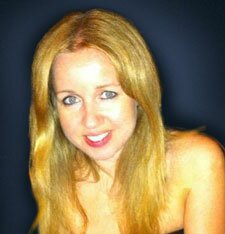 MM Jaye is the pen name of Maria Messini, a bilingual Greek native and certified translator who has been teaching the art of translation for over fifteen years. Writing was Maria's idea of therapy when, back in 2009, her spirits had temporarily nosedived. Fate Accompli (Spicy and Clean) is her debut contemporary romance, the first book in the Aegean Lovers series. She lives in Athens, Greece with her husband, daughter and Kindle.

Note from Molly: Check out my novels on Amazon, join my Reader's Club for freebies and book news, and follow me on Twitter. This original content is copyright protected. Thank you so much. Mwah!