Be Prepared! This excellent, comprehensive article was written by my friend and fellow self-published author, Maria Messini, who writes under the pen name MM Jaye. Enjoy!
What comes to mind when you think of a Media Kit: A trad-published author with representation and an assistant tackling all the press and promo needs? Do you think this level of preparation is too fancy for a self-published author? I'd suggest you reconsider.
What's my authority on the subject?
I have featured dozens of self-published authors and their work on my blog, and I'm also an active host for three virtual book tour companies preferred by indie writers. That means I receive material on a weekly – if not daily – basis. The difference between self-promoted and book-tour-company-promoted authors is the handy Media Kit the latter deliver. Where a self-promoted author will usually ask, "What will you need?" the book tour company sends a wealth of material I can choose from, no questions asked.
So here's who or what you should be thinking of when building a professional and diverse Media Kit.
Bloggers/Book promo sites
Radio/podcast hosts
Journalists
Agents
Your own promo needs
Each might have different requirements regarding content and length of the various components in your Media Kit. I will profile these promo sources and their needs for you:
Bloggers
Are you doing an Author Spotlight, a Book Blast, or are you one of various authors in a book bundle? Depending on the type of post you're featured in, your author bio might need to change. An Author Spotlight type of post is focused on you as a writer and a person – your experience, inspirations, quirks – so an extended author bio might be in order. If, on the other hand, you're part of a joint effort, you'll need to provide a brief bio the reader can go through quickly, but chances are you might also be asked for an at-a-glance blurb.
Journalists
My own experience: I was interviewed by a journalist as part of a multi-indie-author Greek newspaper feature. I was able to answer questions like the dreaded, "what's your book about?" or prompts like, "tell me a few things about yourself?" promptly because I was prepared after building my Media Kit. A busy journalist who wishes to include you and your work in an article will be grateful if you cut the back-and-forth emails to a minimum by providing a full Media Kit to use as the go-to source for whatever information the piece needs.
Radio/podcast hosts
Those nice people who offer you a guest spot on their show shouldn't be required to read your book in order to present it to their audience. They will need to have the right insight into you and your work to be able to build a suitable presentation.
Agents
Before deciding to self-publish, I tried my hand at querying agents and had two positive responses (partial requests as they're called) with completely different length requirements for my book's synopsis and the type of excerpt they needed. At the time, I had nothing prepared, the time frame was super tight, and I was on holiday with a spotty Internet connection. I had to write a five-page synopsis of my book overnight. A fully-packed Media Kit would have spared me a lot of unneeded stress.
Your own promo needs
Are you considering a self-made book trailer? If you use free resources such as Animoto, you have 30 seconds to present your blurb in cohesive catch-phrases. But there's also the option of narrating your trailer through Renderforest, for example, where you could offer viewers a longer peek into your story. Two different tools, two different scripts.
WHAT SHOULD A MEDIA KIT INCLUDE?
A Synopses document
About your story, told in five different ways:
1. The Tagline – This is your book's main notion, the idea it was built around, phrased to brand your genre. This could go on your book cover. Here are two examples:
Today's crime – Tomorrow's retribution (Pearseus by Nicholas Rossis—an epic fantasy series with philosophical undertones)
Love will go on forever seeking another chance (The Lady of the Pier by Effrosyni Moschoudi—romance with a paranormal twist)
2. The elevator pitch –This is the answer to the "what is your book about?" question. Think along the lines of "boy meets girl," and keep it abstract. Here's what I use for my own book:
She seeks his validation. He seeks his freedom. The Greek sun forges their love, her secrets shatter it. But Fate has other plans.
Tip: This could also be used as a short-trailer script.
3. The 50-word synopsis – Here, you may introduce your protagonists by name, present the need that drives them, and hint at the main conflict. Here's an example from my book, Fate Accompli: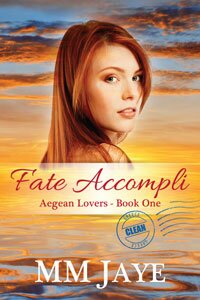 Monica flies all the way from Boston to Athens, Greece, but holidays are not on this girl's mind. Working for Alex Argiros and proving to him that she's worthy of his admiration is what truly drives her. But she comes with secrets of a common past that can ruin any chances of a common future.
4. The official blurb –This is what you'll put on your book's back cover. It should include characters' names and drives as well as the main conflict.
5. The full Monty – In this version, you share the ending and how the conflict is finally resolved, as it is not intended for readers' eyes. Apart from agents who need to get a good grasp of both the plot and the denouement, interviewers (radio/podcast hosts) might request a larger synopsis which will enable them to talk about your book in depth. It wouldn't hurt to have a two- and a five-page synopsis at hand.
An Author Bio document with links
About you, told four different ways:
1. The "tagline" bio – A one or two-line bio that you could use when signing an article. It should be in the third person and focus on your expertise.
Here's Molly Greene's tagline as it appears at the top of the page:
Molly Greene: Blogger & Author, Gen Delacourt Mysteries

Or you could focus on the essence of your books like Kayelle Allen, a romance writer: Kayelle Allen: Unstoppable heroes, Uncompromising love, Unforgettable passion
2. The short bio – This is the bio you'll send a blogger or a book promo site for an article where more than one author is featured. It should not read like a resume. Start with a mention of your published work, and then add a couple of fun facts about yourself. Here's an example from an author who took part in a four-book promo I featured recently.
Julie Anne Lindsey is a multi-genre author who writes the stories that keep her up at night. She's a self-proclaimed nerd with a penchant for words and proclivity for fun. Mother of three, wife to a sane person and Ring Master at the Lindsey Circus, most days you'll find her online, amped up on caffeine and wielding a book. Julie started writing to make people smile. Someday she plans to change the world.
3. The medium bio: This is the information you want to appear on the back cover of your book. It's usually how you introduce yourself to the world on your About Me widget on your blog. It could include your professional background, your writing credentials, ending on an upbeat note—a quirky pet seems to be the most popular ending.
4. The long bio: You will send this version to an interviewer or someone who needs deeper insight into what brought you to this point in your life. Childhood experiences, studies, career, awards; everything that led you to where you are standing is to be included in this longer version.
Note: In this bio document, make sure you include all your updated book and social media links. From Goodreads to Shelfari and from Twitter to LinkedIn, if you're there, let the world know.
An excerpts document
Virtual book tour companies often request excerpts to be included in promo posts. These are usually short scenes of around 500 words, bursting with the book's energy. If you've written a romance, use a scene that's charged with sexual tension. If you're a thriller writer, choose a scene that gives you the shivers. Avoid spoilers!
An images document
Book covers – Always have both a lower resolution 72 dpi book cover for web display, and a 300 dpi high res cover image.
Author portrait – It doesn't have to be a high res picture, but when readers and colleagues look at it, you want them to think, I'd like to connect with this author.
A fun stuff document
This is an optional Media Kit addition, but in my opinion, you will need it. Ideas about what to include:
10 fun facts about me: Increasingly popular addition to book promo material, this short piece is all about you. Do you think that spare-rib pizza (a South Africa favorite with meat, glazed cherries and feta!!) is the tastiest food on the planet? Do you remember every single person's birth date, but never today's date, so you never send along birthday wishes in time? (Okay, that's me.) Everyone has quirks and weird achievements that can make this a fun read, and most importantly, make the author more relatable.
Character profiles and Q&A: Main hero or/and heroine's interviews are a hit with book promoters and bloggers. They're quick, fun, and give readers a good feel for the character. Shelfari asks for it, book bloggers like to include it, so why not have your protagonist take the hot seat for a quick Q&A? The key element here is to play up your character's main trait. Is he a sworn bachelor? Ask him about his views on marriage. Is she a driven professional with no time for socializing? Ask her about friendship, her dreams, and unpick the thread that will lead to her admitting that she'd like to trust someone with her heart. What? I'm a romance writer!
Teasers: To be honest, when a book promoter asked me for my own book's teaser some months ago, I didn't know what she meant. Teasers are images (rightfully owned or purchased through a stockphoto site) where a book quote has been added with a flourish. It's a visual book snippet, if you may. Goodreads reviews are visually enhanced with teasers that the reviewers themselves prepare. They're eye catching and not difficult to create. If you like playing around with photos, you can create book teasers using Canva, Photoscape, or the photo editor of your choice.
A guest post
Hello! I'm a guest post! Okay, this post was prepared exclusively for the amazing Molly, who's helped me out a lot both as a blogger with the great insight she offers, but also as a writer (I'm in her Reader's Club, people! Hop on for guaranteed good reads). But if you're considering a promo – either through a virtual book tour company or simply asking friends/bloggers to promote your book – what better way to make their post more attractive than with a well-written, original (not previously published) article? I'd suggest you use personal experience because your ultimate goal is to become relatable and likable.
Great, but isn't this A LOT of work?
Yes. But you can do it gradually, step by step, and I can vouch for two things:
You'll gain better insight into your own work! You'll be able to identify it in a clearer, more succinct way, and be more flexible and articulate when presenting it, which is a key to better promotion.
Once you've created your Media Kit folder with all info neatly categorized and labeled, you'll get an empowering, exhilarating feeling of completeness, much like the super-prepared student who's ready to tackle a life-altering exam. Because promoting your author's work does need preparedness, and you do want it to be life-altering sooner rather than later.
Thanks for reading! I hope I managed to give you ideas on how to build a diverse Media Kit. Thanks, Molly, for hosting me in your awesome blog!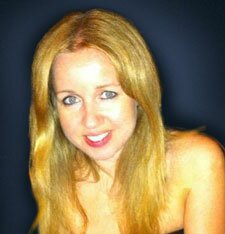 About the author: MM Jaye is the pen name of Maria Messini, a bilingual Greek native. She is a certified translator and has been teaching the art of translation for over fifteen years. Writing was Maria's idea of therapy when, back in 2009, her spirits had temporarily nosedived. Fate Accompli is her debut contemporary romance, the first book in the Aegean Lovers series. She lives in Athens, Greece with her husband, daughter and Kindle.
Note from Molly: Check out my novels on Amazon, join my Reader's Club for freebies and book news, and follow me on Twitter. This original content is copyright protected. Thank you so much. Mwah!